Birch Point Lodges in British Columbia, Canada


British Columbia is bordered by the Pacific Ocean on the west, by the U.S. state of Alaska on the northwest, and to the north by the Yukon and the Northwest Territories, on the east by the province of Alberta, and on the south by the U.S. states of Washington, Idaho, and Montana.
The current southern border of British Columbia was established by the 1846 Oregon Treaty, although its history is tied with lands as far south as the California border. British Columbia's land area is 944,735 square kilometres (364,764 square miles) which is about the size of France, Germany and the Netherlands combined. It is larger than the total area of Washington, Oregon and California. British Columbia's rugged coastline stretches for more than 27,000 kilometres (17,000 mi), and includes deep, mountainous fjords and about 6,000 islands, most of which are uninhabited.
British Columbia's capital is Victoria, located at the southeastern tip of Vancouver Island. BC's most populous city is Vancouver, located in southwest corner of the BC mainland called the Lower Mainland. Other major cities include Surrey, Burnaby, Coquitlam, Richmond, Delta, and New Westminster in the Lower Mainland; Abbotsford and Langley in the Fraser Valley; Nanaimo on Vancouver Island; and Kelowna and Kamloops in the Interior. Prince George is the largest city in the northern part of the province, while a town northwest of it, Vanderhoof, is near the geographic centre of the province.[3] Mount Robson, Canadian Rockies, B.C.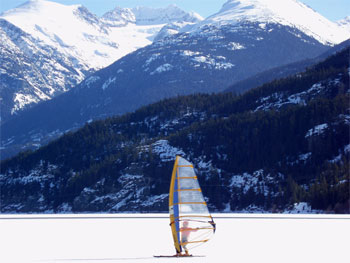 The Coast Mountains, part of the Canadian Rockies, and the Inside Passage's many inlets provide some of British Columbia's renowned and spectacular scenery, which forms the backdrop and context for a growing outdoor adventure and ecotourism industry. Seventy-five percent of the province is mountainous (more than 1,000 metres (3,300 ft) above sea level); 60% is forested; and only about 5% is arable. The Okanagan area is one of three wine-growing regions in Canada and also produces excellent ciders. The small rural towns of Penticton, Oliver, and Osoyoos have some of the warmest and longest summer climates in Canada, although their temperature ranges are exceeded by the even-warmer Fraser Canyon towns of Lillooet and Lytton, where shade temperatures on summer afternoons often surpass 40 C (104 F) but with very low humidity.
Much of the western part of Vancouver Island and the rest of the coast , is covered by temperate rain forest. This region, which includes parts of the west coast of the United States, is one of a mere handful of such temperate rain forest ecosystems in the world (notable others being in Chile, New Zealand, Tasmania, and the Russian Far East). The province's mainland away from the coastal regions is not as moderated by the Pacific Ocean and ranges from desert and semi-arid plateau to the range and canyon districts of the interior plateau. A few southern interior valleys have short cold winters with infrequent heavy snow, while those in the Cariboo, the northern part of the Central Interior, are colder due to their altitude and latitude, but without the intensity or duration experienced at similar latitudes elsewhere in Canada. The northern two-thirds of the province is largely unpopulated and undeveloped, and is mostly mountainous except east of the Rockies, where the Peace Peace River District in the northeast of the province contains BC's portion of the Canadian Prairies.
Details About BC


Orca Breaching

All of this adventure is neatly spread over six regions:

Northern British Columbia
Cariboo Chilcotin Coast
Vancouver Island, Victoria & the Gulf Islands
Vancouver, Coast & Mountains
Thompson Okanagan
Kootenay Rockies

Each region is distinct and offers a multitude of unique experiences and rare sights to visitors, as do our three major cities:


Vancouver
Victoria
Whistler
Interested in learning more about BC before your visit? What to wear? What to expect? Where to go? Explore this website full of information designed to help you get the most out of your holiday to our province. You adventure starts here - welcome to Canada's west coast!
BC Fast Facts
Capital city: Victoria on Vancouver Island
Population: 3,907,738 (Concentrated in: Vancouver pop. 2 million and Victoria pop. 326,000)
Canada's third most populated province (after Ontario and Quebec)
Only province in Canada to experience a "West Coast special": snow-ski and golf in the same day
Westernmost of Canada's 10 provinces
History: Entered Canadian confederation in 1871
Total Area: 944,735 sq km (364,764 sq mi)
Highest Point: Fairweather Mountain, 4,663 m (15,299 ft)
Lowest Point: Pacific Ocean, sea level
Longest River: Fraser River, 1,368 km (850 mi)
Largest Lake: Williston Lake (reservoir), 1,761 sq km (680 sq mi)
Largest Island: Vancouver Island, 32,137 sq km (12,408 sq mi)
Provincial Flower: Pacific dogwood
Provincial Tree: Western redcedar
Provincial Bird: Steller's Jay
Provincial Gemstone: Jade
Provincial Motto: "Splendour without diminishment"
Recreation

Given its varied mountainous terrain and its coasts, lakes, rivers, and forests, British Columbia has long been enjoyed for pursuits like hiking and camping, rock climbing and mountaineering, hunting and fishing.
Water sports, both motorized and non-motorized, are enjoyed in many places. Sea kayaking opportunities abound on the B.C. coast with its fjords. Whitewater rafting and kayaking are popular on many inland rivers. Sailing and sailboarding are widely enjoyed.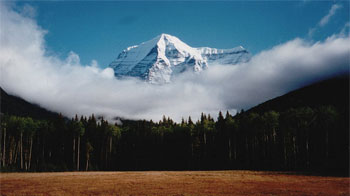 In winter, cross-country and telemark skiing are much enjoyed, and in recent decades high-quality downhill skiing has been developed in the Coast Mountain range and the Rockies, as well as in the southern areas of the Shuswap Highlands and the Columbia Mountains. Snowboarding has mushroomed in popularity since the early 1990s. The 2010 Winter Olympics downhill events will be held in Whistler-Blackcomb area of the province, while the indoor events will be in the Vancouver area.
In Vancouver and Victoria (as well as some other cities), opportunities for joggers and bicyclists have been developed. Cross-country bike touring has been popular since the ten-speed bike became available many years ago. Since the advent of more robust mountain bikes, trails in more rugged and wild places have been developed for them. Some of the province's retired rail beds have been converted and maintained for hiking, biking, and cross-country skiing.
Horseback riding is enjoyed by many British Columbians. Opportunities for trail riding, often into especially scenic areas, have been established for tourists in numerous areas of the province.
British Columbia also has strong participation levels in many other sports, including golf, tennis, soccer, hockey, Canadian football, rugby union, softball, basketball, curling and figure skating. B.C. has produced many outstanding athletes, especially in aquatic and winter sports. Also, today programmes of training and toning systems like aerobics and hatha yoga are widespread. Most communities of several thousand people or more have developed facilities for these.
Consistent with both increased tourism and increased participation in diverse recreations by British Columbians themselves has been the proliferation of lodges, chalets, bed and breakfasts, motels, hotels, fishing camps, and park-camping facilities in recent decades.
In certain areas, there are businesses, non-profit societies, or municipal governments dedicated to promoting ecotourism in their region. A number of BC farmers offer visitors to combine tourism with farm work, e.g. through the WWOOF Canada program.