Birch Lodge, Blind River Ontario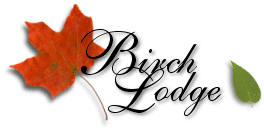 A pleasant welcome awaits you at the Birch Lodge and Northeast Canada Cottages, as you come to relax or play and enjoy the seasons on the peaceful and quiet shores of Granary Lake (Magog Lake), a private little lake surrounded by mountains and beautiful scenery. Our Northern Ontario cottages are located in North-eastern Ontario, halfway between Sudbury and Sault Ste. Marie, just 12 kilometres (8 miles) north of the village of Blind River.
Are you looking for Northeast Ontario Cottage Rentals? All five of our fully-equipped housekeeping Cottages in Northeast Canada face the lake and have a wonderful waterfront view overlooking 870 feet of shoreline and sandy beach area. Each cottage has a glass and screen porch and an outside deck with a picnic table and BBQ. These Northeast Canada Cottages have their own hot tub on the deck, and all have use of the sauna building. We offer two fire pits for an evening campfire, roasting marshmallows and listening to the whip-poor-will sing. Our sandy beach area is clean and great for swimming; there were have anchored a large floating dock for playing or relaxing. For additional recreation we have a spot for volleyball or badminton and a horseshoe pit, along with a large set of swings for the young and the young at heart.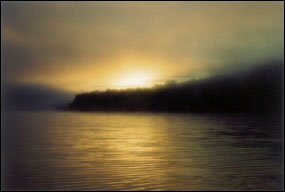 Enjoy hiking or mountain biking in Northern Ontario on the trails, the regional Voyageur Trail goes right by our property and will take you through the forest to some wonderful scenic outlooks with great views, always have a camera on hand. Bring your ATV or your Argo; we have trails available right from the lodge, and we can take you on a guided tour as well. Go golfing at Huron Pines, a great 19-hole golf course in Blind River, just 10 minutes from our place. Early spring fishing for the sportsmen or fall fishing and hunting are also available. If you have your own boat, bring it along as there is no extra charge for docking or launching. This gives you the opportunity to fish three other lakes, not more than a fifteen minute drive away.
Our beautiful white winters in Northeast Ontario Canada speak for themselves with snowshoeing, cross-country skiing and Northeastern Ontario Snowmobiling. Enjoy some great outdoor ice-fishing or cozy up in our fishing hut. For the snowmobile enthusiast, Northern Ontario has some wonderful trails and we are just minutes from the #D105 with marked trails leading you to Birch Lodge.
We offer Northeastern Ontario Bed and Breakfast lodge for the snowmobilers and anyone else passing through our area in the fall or early spring. It's a nice quiet place to curl up on your porch with a good book or enjoy the view. During off-season we also offer daily rentals or 3-day package rentals; great for romantic weekend getaways or time-out to do something different.
If you are looking for a vacation or just relaxing and filling your days with outdoor activities, we have something for everyone. There are truly lots of reasons to come to Northern Ontario. We look forward to making your time with us special.
CONTACT INFORMATION
Birch Lodge
2429 Granary Lake Rd
Blind River Ontario,
P0R 1B0 Canada
Phone: 705-356-5550



/sites/Birch-Lodge-Blind-River-Ontario.html